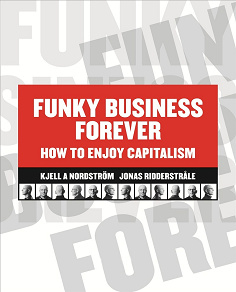 Isbn:
978-91-7483-046-0
Publisher:
Earbooks
Category:
Law
Economics & Business
Accessible since:
May 2012
Length: 9 hours 18 minutes
---
Funky Business Forever - How to Enjoy Capitalism
Think back. In the dark days, business was about wearing the right, regulation charcoal grey, suits and keeping your nose clean. Corporations lived in monotone. And then. Things changed. Grey was no longer the only colour. There were a myriad of different colours, choices, challenges, competitors, conundrums, crises. The corporate world had discovered funkiness. Funky Business Forever contains a myriad of new examples gathered by Kjell and Jonas in their worldwide foraging for the true meaning of funk. The original ideas are re-examined, held up to the light and evaluated. Any hints of greyness have been removed.
Listen to sample
---