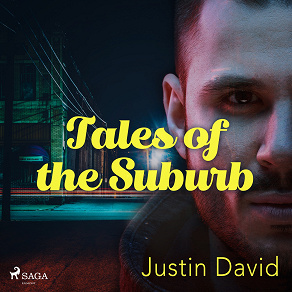 Tales of the Suburb
Growing up in the Black Country under Mrs Thatcher's iron grip, Jamie dreams of a life in a magical metropolis, rubbing shoulders with the mythical creatures from Smash Hits. Despite the quirky characters in his hometown and his mother's witty one-liners, Jamie's heart is set on something greater.

Follow him through secondary school, teenage turmoil, and art school, where he falls in love with Billy and the allure of the big city. Will he choose to play it safe in Welston or take a chance on a new life in London?

These flamboyantly funny stories of self-discovery, set against the shifting social scenery of the 80s and 90s, are for everybody who's ever decided to be the person they are meant to be.

Justin David is a writer, publisher, and well-known photographer who focuses on concepts such as LGBTQ+, working-class writers and a non-mainstream publishing ethos.
Listen to sample
---