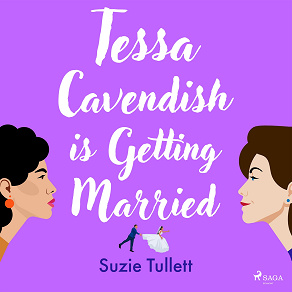 Tessa Cavendish is Getting Married
Two mothers, two visions, one unforgettable showdown.

Embarking on a journey to say 'I do', Tessa and Leo's idea of an intimate celebration takes a wild turn when their mums go head-to-head, turning the wedding planning into a comedic battleground.

Tessa's mom, Patricia, is determined to turn their wedding into a grand spectacle, while Leo's mother, Grace, has her own ideas of tradition and legacy. From secret guest list expansions to dueling wedding dress choices, the soon-to-be-wed couple finds themselves caught in a whirlwind of chaos and conflicting desires.

As tensions rise and wedding plans spiral out of control, Tessa and Leo start to wonder if they'll make it through the big day...

A hilarious tug-of-war, this novel is perfect for fans of Sophie Kinsella, Jasmine Guillory and Jaime Brenner.

Praise for Suzie Tullett:

´Fabulously fun.´ - By the Letter Book Reviews

´Will make you laugh out loud and warm your heart.´ - Books of All Kinds

´Brilliant... made me laugh out loud... I loved it.´ - Amazon reviewer.

Suzie Tullett is an author of contemporary humorous fiction and romantic comedy. Her novels include 'Going Underground', 'The Trouble with Words', 'Little White Lies' and 'Butterflies', which was short-listed for The Guardian's Not the Booker Prize.
Listen to sample
---