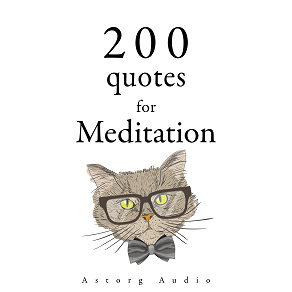 200 Quotes for Meditation
Discover the transformative power of meditation with '200 Quotes for Meditation.' Step into a world of tranquility and reflection as you immerse yourself in these carefully curated quotes.

Whether you're a beginner or an experienced meditator, these words will guide you on a serene journey within and invite you to enter a state of deep relaxation, self-awareness, and mindfulness.



This inspiring collection brings together profound words of wisdom from spiritual leaders, philosophers, and enlightened thinkers, providing a peaceful sanctuary for your mind and soul.
Listen to sample
---