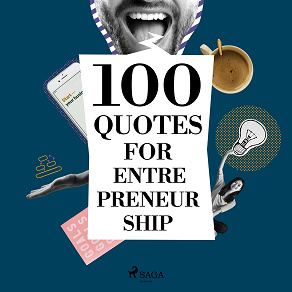 100 Quotes for Entrepreneurship
Fuel your entrepreneurial spirit, unleash your full potential, and step into the world of ambition with this collection of carefully selected quotes.

Whether you're a budding entrepreneur or a seasoned business owner, each quote will serve as a powerful catalyst, igniting your inner drive, resilience, and creativity and spark your entrepreneurial spirit.

This dynamic collection brings together inspiring words from visionary leaders, innovators, and trailblazers, empowering you to embark on your own business journey.
Listen to sample
---