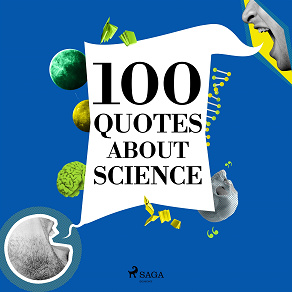 100 Quotes About Science
Embark on a captivating journey through the wonders of science with this collection of 100 enlightening quotes.

Whether you're a seasoned scientist, a curious learner, or simply fascinated by the wonders of the universe, '100 Quotes About Science' will ignite your curiosity!

Discover the awe-inspiring words of renowned scientists, philosophers, and thinkers who have unlocked the mysteries of the cosmos, delved into the intricacies of nature, and revealed the beauty of the scientific method.
Listen to sample
---